Train your team to ensure your organization's payroll compliance.
PayrollOrg (PAYO) designed the PayTrain® programs to meet the specific educational needs of payroll professionals and those involved with payroll-related businesses. The programs cover the skills and body of knowledge deemed critical by the PAYO for payroll professionals.
Develop, engage, and retain your team with this premier training program.
Monitor your team's progress with group reports that are available on-demand.
Provide your organization with the most up-to-date payroll knowledge and certification preparation available.
Develop a common payroll language that will optimize efficiencies, avoid costly mistakes, and save money.
Take advantage of volume discounts to maximize your training budget for groups of 3 or more.
SAVE ON 3+ PROGRAMS
Mike Downs, Corporate Development
651-905-2609 or 1-888-852-6664 (toll-free)
[email protected]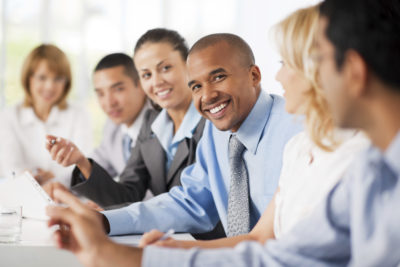 Learn How Ultimate Software Hit A Home Run With Rising Stars Program
PayTrain Fundamentals and PayTrain are updated annually to ensure that participants have the latest and most accurate payroll information. The content is organized to provide a logical flow of information for participants and a more enjoyable and effective learning experience.
Each participant receives access to the content online and interactive games, tests, and exercises as well as printed textbooks.
PayTrain Corporate Programs are flexible and can be implemented in a number of different learning settings to meet the training education needs of your organization.
Independent Study
Instructor-led
Self-Study
Participants receive their own program to complete at their pace on their schedule. This includes online access to comprehensive training materials, including learning modules and interactive quizzes, calculations, exercises, and flashcards.
On-Site
PayTrain programs can easily be delivered to training classes of 10 or more using a FPC- or CPP-certified member of your staff.
Guided-Study
PAYO instructor provides online weekly assignments and feedback to support the content in the program. Course includes comprehensive learning modules along with interactive study exercises, quizzes, calculations, and flashcards.
Online PayTrain® College & University Course
For those who want instructor interaction but not the weekly classroom session, PayTrain Fundamentals and PayTrain deliver the course content online through accredited schools.
Study Groups 
These study groups can be informal or formal. In each situation, the participants complete PayTrain Fundamentals or PayTrain components on their own and address discussion and questions with a group.
For details on the FPC and CPP certification exams, click here.